With over 20 years of experience, Academic Tutor Online has been helping students achieve the skills and knowledge they need for academic success. We are a team of individuals dedicated to education. Matching students with experienced, well-trained teachers who will relate to their tutee and understand their needs is our top priority.
The Academic Tutor Online team are all lifelong learners, from our founders through to our administrative staff and so we truly understand the importance of constant learning and development. Through our tutors, we seek to inspire students to acquire winning habits: working every day, tackling tasks in small bites and asking questions. Our passion and energy encourages our students to develop consistent performance.
We are proud to say time and again that we satisfy the high expectations of parents. Across the organisation we employ staff who invest effort, time and dedication in each and every student. Parents can feel confident that their child will receive the highest standard of personalised teaching, pastoral care and personal development. Pre-determined goals and successful learning outcome will be met. All concerns and issues will be addressed head on - nothing is too big, small or irrelevant. We are easy to contact and always ready to listen.
Projects and Seminars
FREE week taster lessons
20th to 24th April 2020
Our experienced tutors are giving free online taster classes. Join us for academic and fun learning. With sessions for Exploerers (12-14 year olds) and Engagers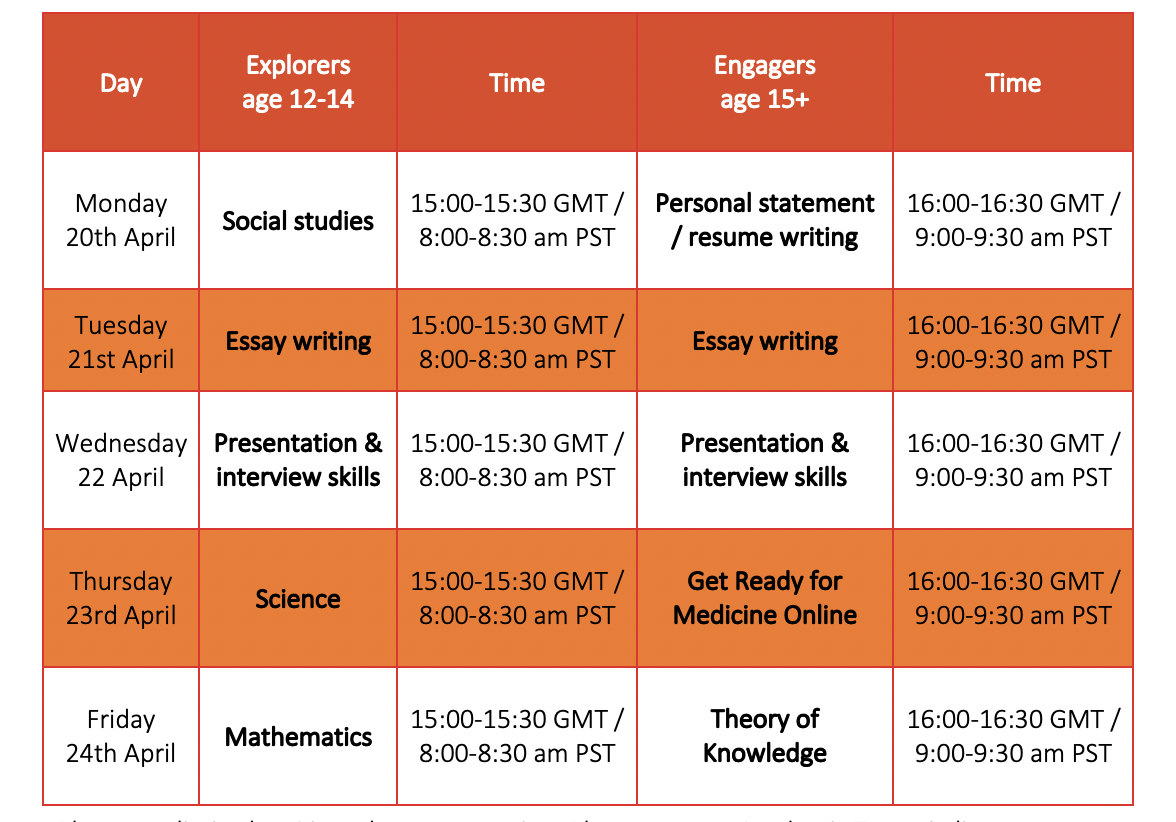 (15+) students can choose from Maths, Science, Presentation & Interview Skills, Essay Writing, Social Studies, Theory of Knowledge and Get ready for Medicine.
Places are limited to 10 students per session.
See full schedule of the FREE week taster lessons
Get Ready for Medicine Online
11th to 29th May 2020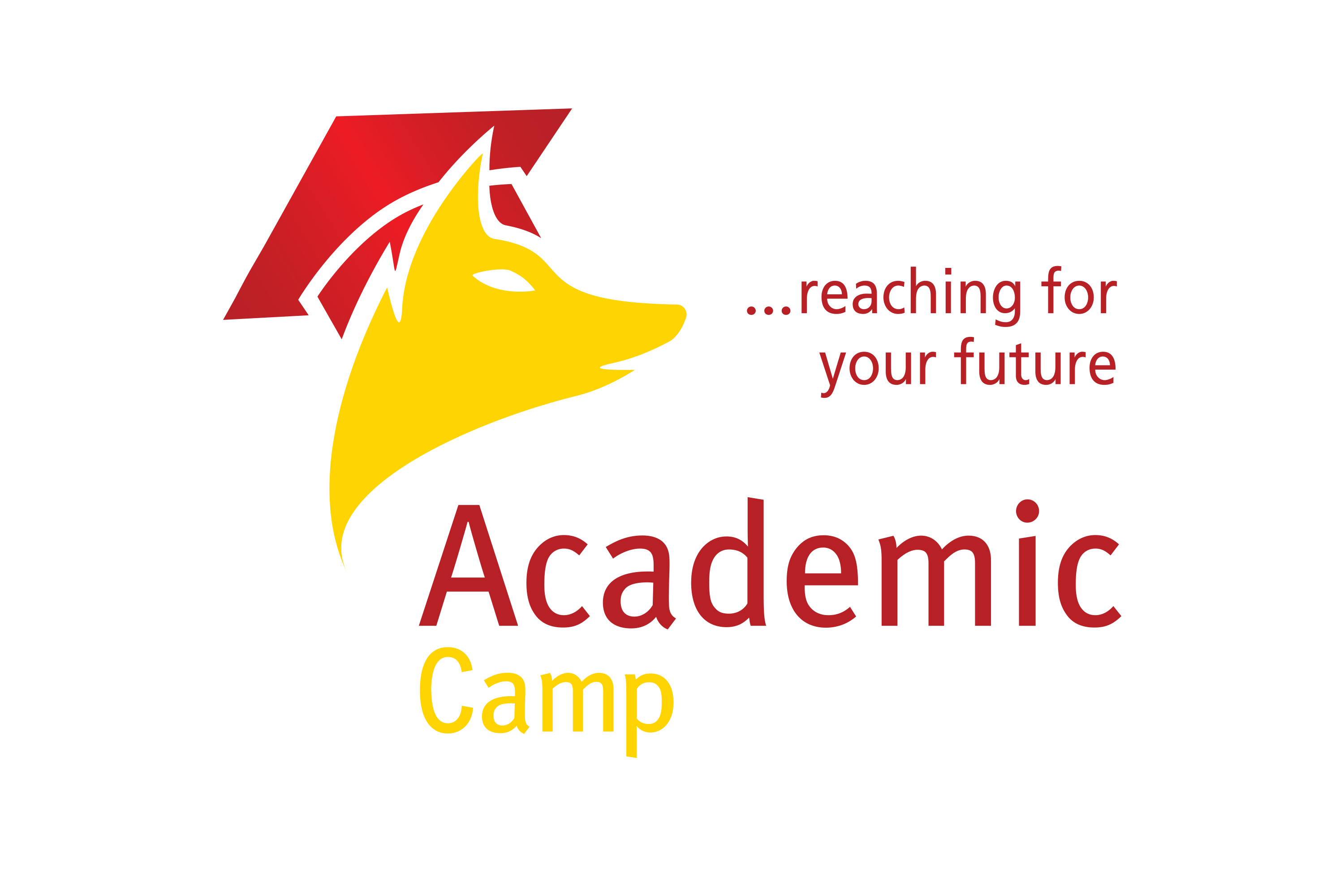 This innovative, intensive and interactive three-week online course is perfect for you if you are age 15+ and are interested in pursuing a career in medicine or want to see if it is right for you. This online course compliments our Academic Summer Camp but is also a great stand-alone option.
40 hours of learning including group tuition (max 10), one-to-one, a lecture from an expert, presentations and individual guided study all online from the comfort of your own home. You will receive a certificate, a detailed report and a 10% discount for our Get Ready for Medicine camp in the summer either in the UK or in Canada.
Places are limited to 10 students. See full details of Get ready for Medicine Online